Heritage
From Vodka to Hlebnaya Sleza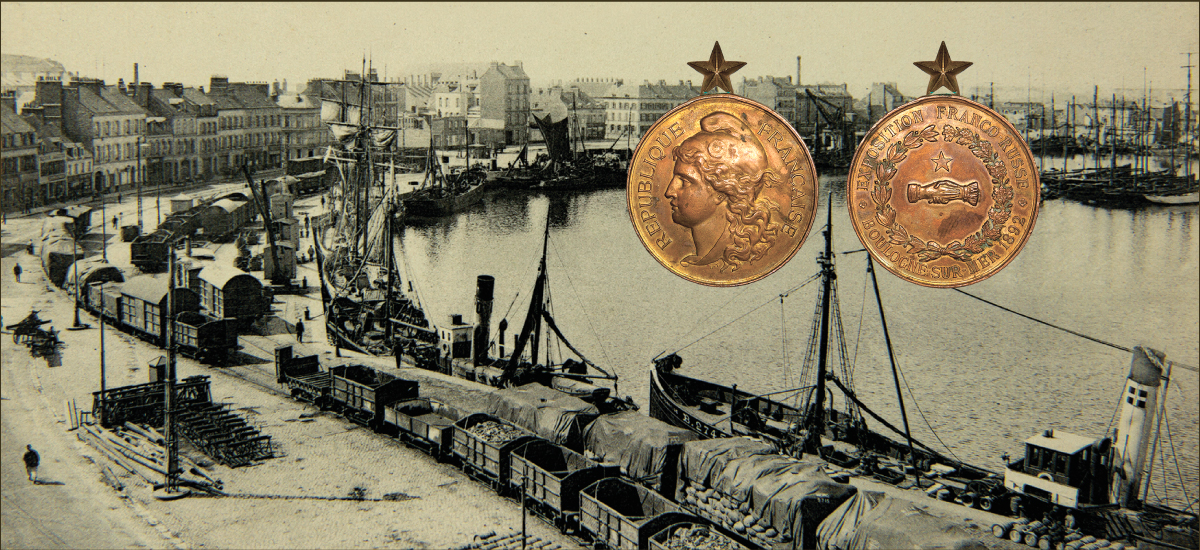 Russian-French Exposition was opened in Boulogne-Sur-Mer in 1892. Vodka Dolgov got a GOLD medal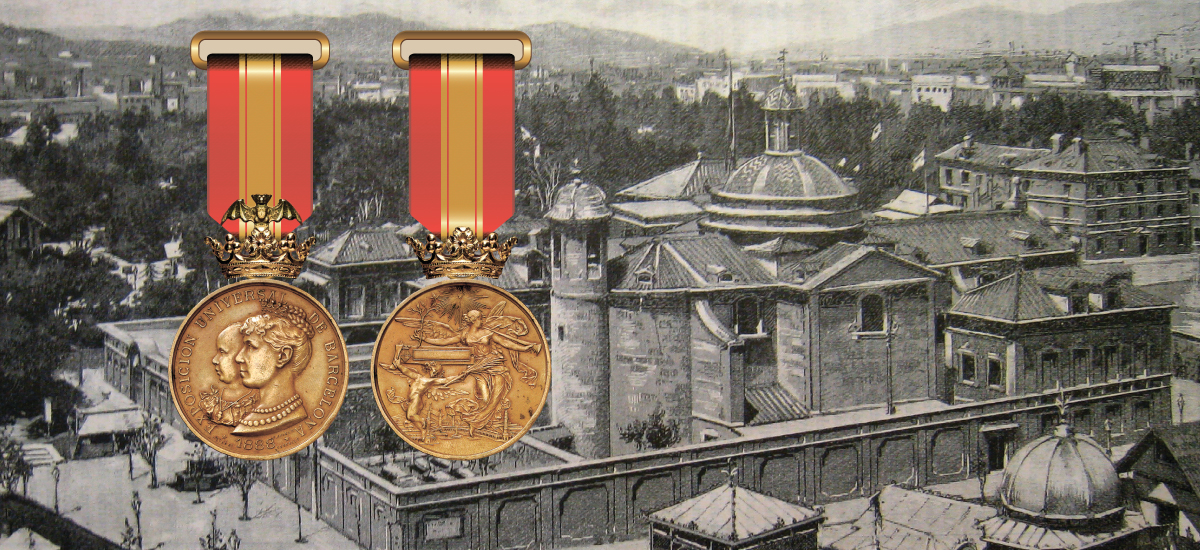 Vodka Dolgov got a GOLD medal on the exhibition in Barcelona (Spain). 1888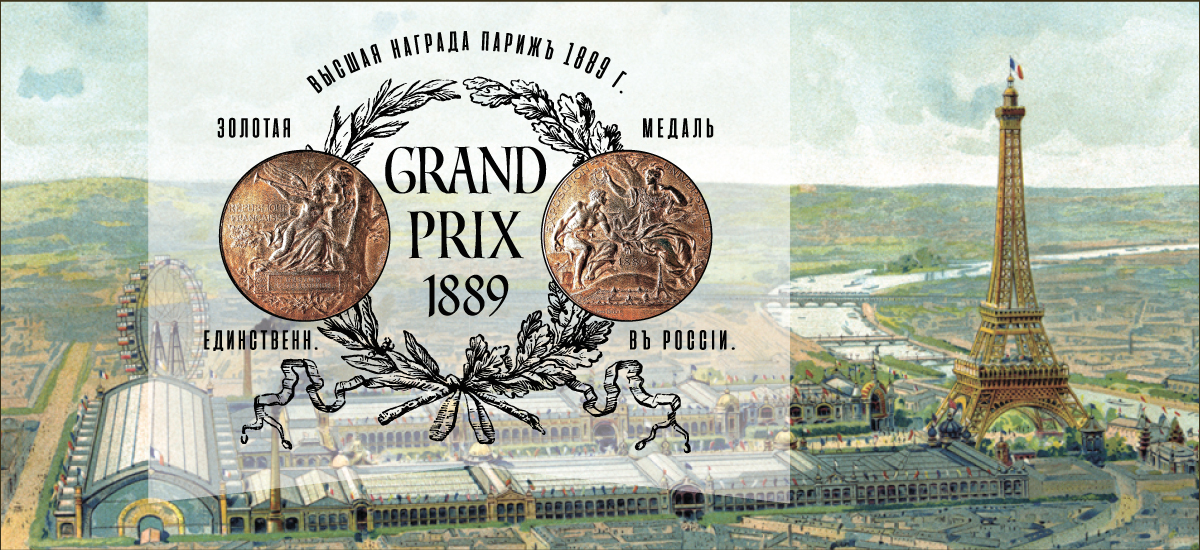 Dolgov was the first Russian vodka to achieve the highest «Grand Prix» award. Paris. 1889
In the end of XV, the term "Vodka" was first mentioned as a medicinal alcohol tincture from herbs.
In beginning of XVI century the invention of the distillation boosted the "Bread Wine" production development in Russia. Since fresh and clean water was important for the perfect taste, the name of the alcohol beverage the name gradually changed to "Vodka".
From the middle of XVIII century "Dolgov and Co" was modernizing the production technology with introducing quadruple distillation and purification.
In Russia unlike Western Europe wheat and rye only were used for production: they have been considered the best ingredients for vodkas till nowadays. Vodkas of exceptional qualities were named "Hlebnaya Sleza": "The Tear of Bread."
Dolgov and Co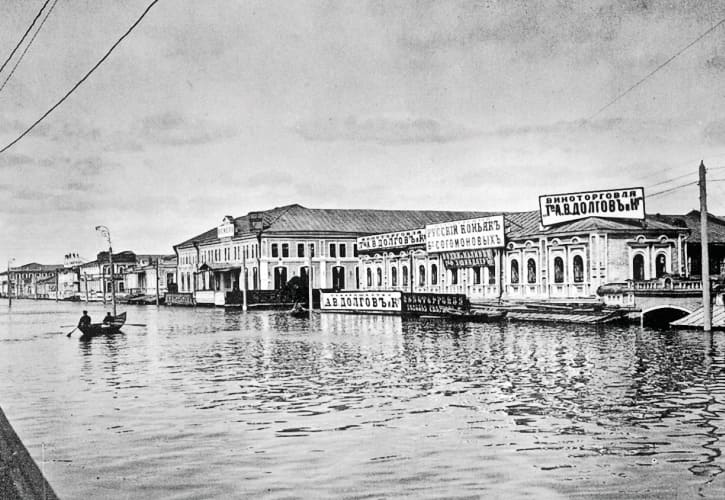 The store and the warehouse of Dolgov and Co distillery (Nizhny Novgorod). XX century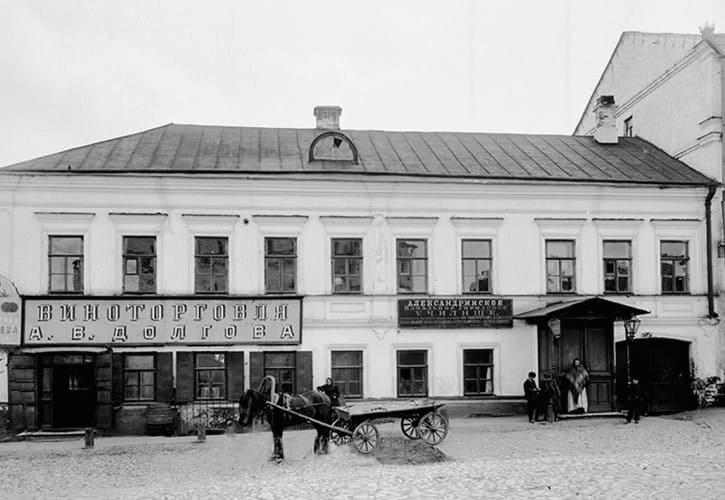 The store of Dolgov and Co distillery (Nizhny Novgorod, Kanavino). XX century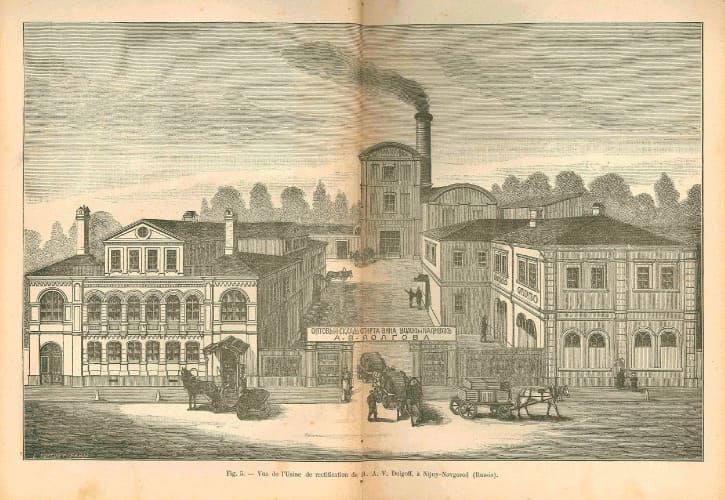 The distillery and the office of Dolgov and Co in Nizhny Novgorod. «The spirit distillation». J.-Paul ROUX. Paris. 1884
In the second part of the XIX century, vodka creation in Russia was upgraded to an industrial scale production. "Dolgov and Co" from Nizhny Novgorod leaded the development. It gained Gold medals and other prestigious awards in national and foreign competitions, including the ones in Barcelona, Spain in 1888 and in Boulogne, France in 1892. Dolgov's vodka was awarded a "Grand Prix" in Paris Exposition Universelle of 1889. This achievement has never been accomplished by any Russian company ever since. The company became the leader of the Russian market and consumers' first choice. It left behind the competitors: "Smirnoff", "Popov widow", 'Shustov" and the others.
Dolgov vodka company Hlebnaya Sleza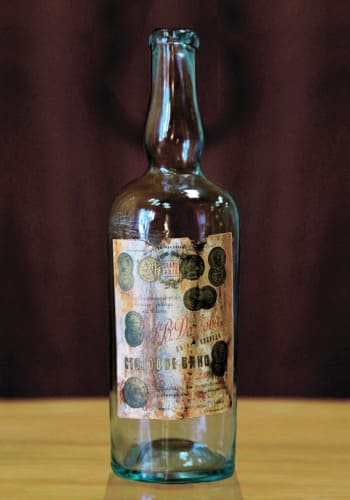 Table wine (vodka) №20. Nizhny Novgorod. early XX century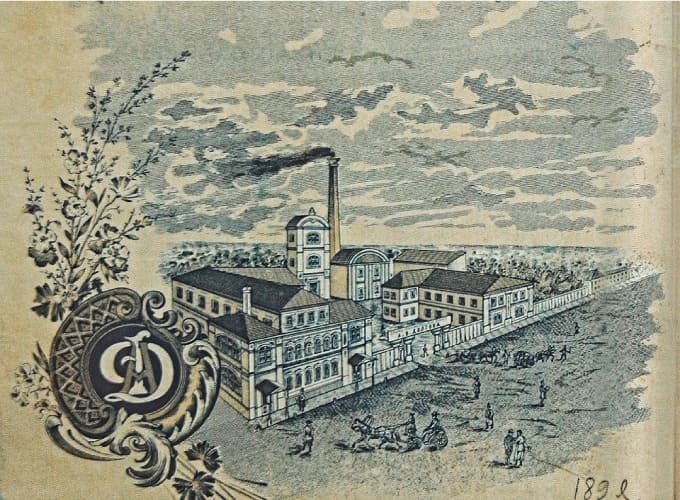 Commercial poster, early XX century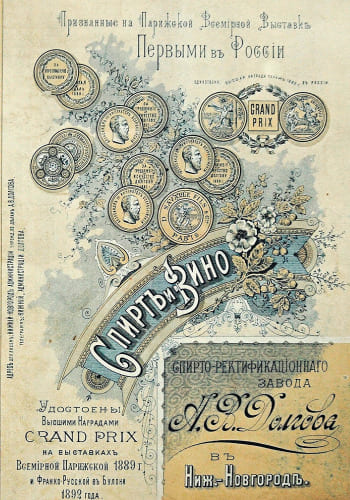 Commercial poster. Late XIX century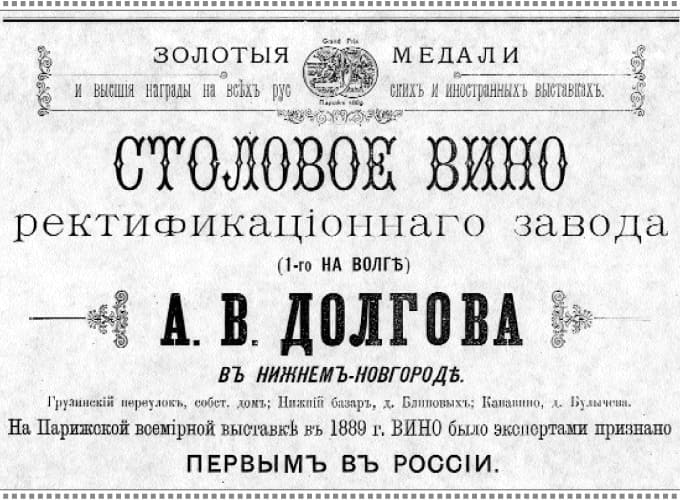 Commercial in the local directory (1898)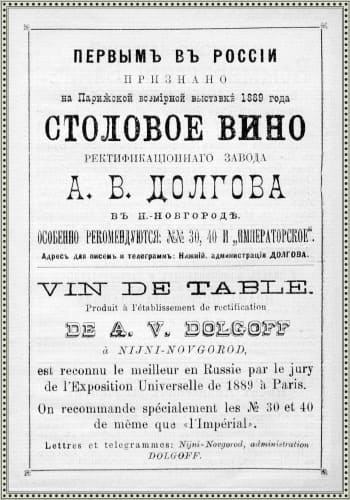 The ad in a guide. 1896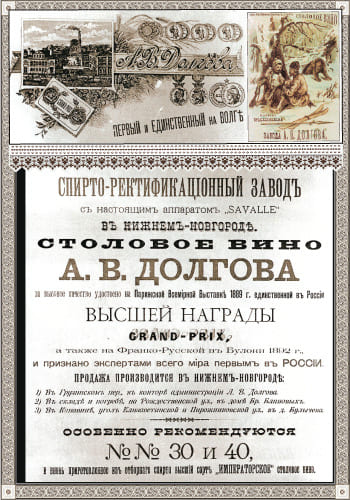 Commercial poster, early XX century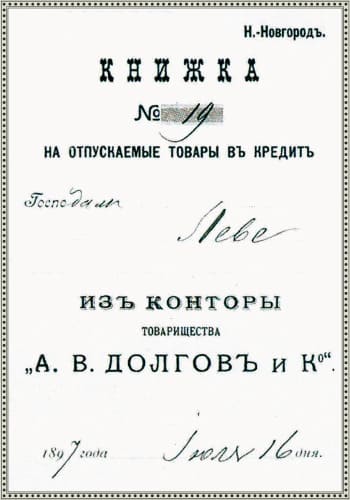 Warehouse waybill. Nizhny Novgorod. 1897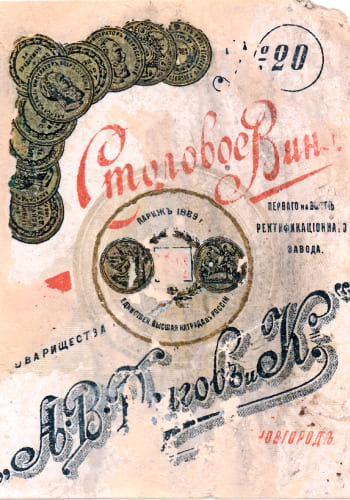 Dolgov table wine (vodka) №20 label. Nizhny Novgorod. Late XIX century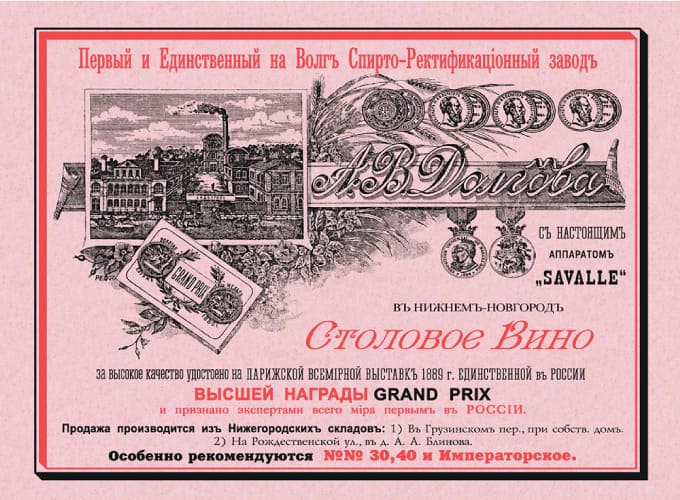 Commercial poster, early XX century
In the end of XX century Dolgov vodka company starts the operations at the modern production line, which becomes the only bottling facility. The names of our brands and the design of the bottles dates back to the XIX century. We use natural ingredients only and handmade bottles' decorations. In the beginning of XXI century, we started exporting our products abroad: to the USA, Europe, Asia and CIS countries. International awards have given us worldwide recognition. Nowadays our company belongs to top-10 Russian alcoholic beverages' exporters.